This is a list of Hazel's most important recordings.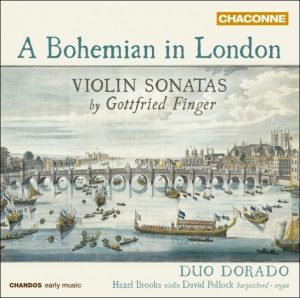 A Bohemian in London, Duo Dorado, Chandos CHAN 0824
Violin sonatas by Gottfried Finger (c.1655-1730), a colourful Moravian-born composer who worked in London alongside Purcell. Few of these works have been heard in modern times.
'Duo Dorado have a Midas touch', BBC Music Magazine (Five-star review)
'Ce sont la de magnifiques interpretations', Classique HD
---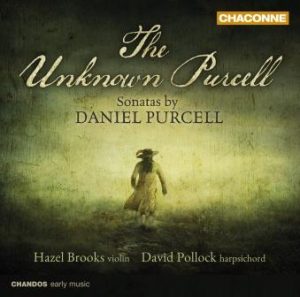 The Unknown Purcell, Duo Dorado, Chandos CHAN 0795
Violin sonatas by Daniel Purcell (c.1670-1717), the charismatic younger relation of Henry Purcell, including several premiere recordings. With harpsichordist David Pollock.
'Charming', BBC Radio 3
'A wonderful programme', American Record Guide
---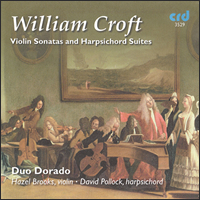 William Croft Violin Sonatas, Duo Dorado, CRD 3529
Unjustly neglected solo sonatas by Croft (1678-1727), and a premiere recording of an anonymous 7-movement sonata from the same period. With harpsichordist David Pollock.
'the stylistic playing is a model', Early Music Review
---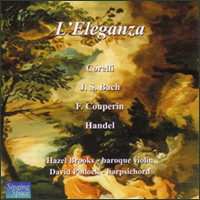 L'Eleganza, Duo Dorado, Singing Space SPCD02
These beautiful baroque violin sonatas by Corelli, Bach and Handel, represent the height of eighteenth-century elegance. With harpsichordist David Pollock.
---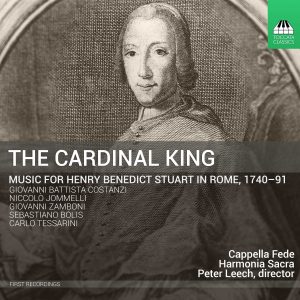 The Cardinal King, Capella Fede, Toccata Classics TOCC0300
Amongst the vocal pieces, Hazel plays virtuosic violin solos by Tessarini, with cellist Jenny Bullock.
'Impeccable instrumental playing', BBC Radio 3
---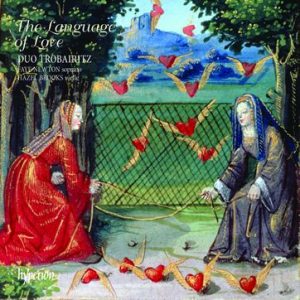 The Language of Love, duo Trobairitz, Hyperion CDA67634
Songs of troubadours and trouveres, with fiddle dances from the Chansonnier du Roi. With soprano Faye Newton
'With these artists time stands still', The Times
---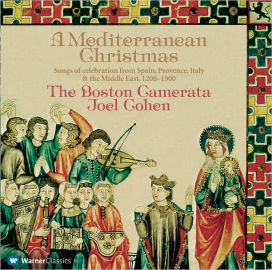 A Mediterranean Christmas, The Boston Camerata, Warner Classics CD 2564 62560-2
Music from the Christian, Jewish and Arabic traditions of early Spain and the Mediterranean area.
'Superb… stylish conviction and vitality', Chicago Tribune